31
« le: mai 08, 2011, 20:53:58 pm »
ELECTRIC PRESS KIT
TORSIONS
Blu_crush rec.-2011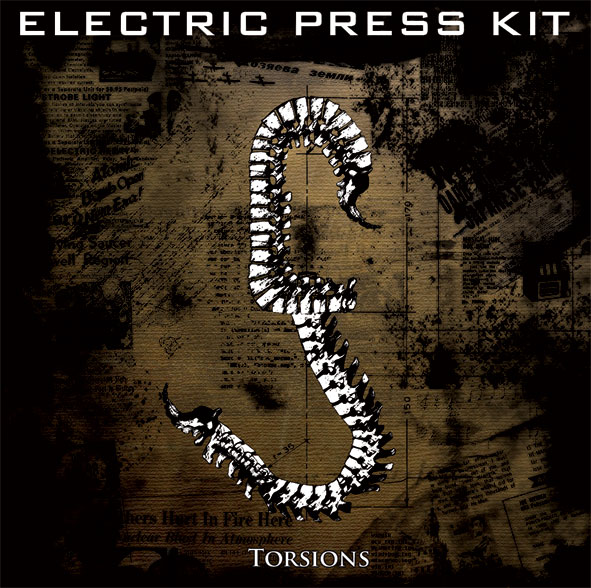 >>
ELECTRIC PRESS KIT
groupe post punk originaire de Paris vous propose son second album paru sur le nouveau label indé
Blu-crush rec.
L'obscurité et la lumière…
-«Un bel exemple de musique dark-underground radicale, à mille lieues des " produits " de l'industrie phonographique allemande ou nord-américaine. »
Trinity
-«They have somehow stripped things down, having imaginations strong enough to create something insistent, out of almost nothing. I would advocate serious research into them by you all...»
Mick Mercer
-«...une atmosphère sombre , envoûtante , très coldwave , qui nous rappellerait peut être un certain Ian Curtis , avec une pincée de noise.»
Pavillon 666
-« ...des bases cold wave pour l'aspect désespéré, des éléments de rock indus à la Swans pour le côté pesant, presque rituel et hypnotique de la rythmique et des guitares noisy qui louchent du côté de Jesus and Mary chain ou Sonic Youth. »
Guts Of Darkness
TRACKLISTING :
01. THIS NIGHT
02. BORN IN ROSWELL
03. ALWAYS ALIENS
04. VENOM
05. TOUT CE QUI DÉTRUIT
06. COLD IN APRIL
07. POWER OF HATE
08. SAYONARA BABY
09. DIE
10. TORSIONS
Cd - Livret 8 pages
>>
Bonus audio inédit offert en libre téléchargement:
LA RIVIÈRE [ à partir du 18/05/2011]
>>
3 titres en
écoute
ici
:
http://www.podsnack.com/playlists/8bf7022f20f31f33297974671a552103
>>
SORTIE OFFICIELLE : 18 mai 2011
10€ port compris
Commande par mail :
blu_crushrec@aliceadsl.fr
ou par voie postale :
Blu_crush Records
153 allée de Montfermeil
93390 Clichy Sous Bois
France
>> Points distro actualisés prochainement...
-
Manic depression
(VPC)
www.manicdepressionrecords.com/
-
Le souffle continu
20-22 rue Gerbier
75011 Paris
M° Philippe Auguste
M° Voltaire
www.soufflecontinu.com
http://www.myspace.com/blucrushrecords
http://www.reverbnation.com/electricpresskit
www.epk-music.com
http://epk.chez-alice.fr/accueil.html
http://www.facebook.com/pages/Electric-Press-Kit/161825120506472
epk@aliceadsl.fr
blu_crushrec@aliceadsl.fr
Si vous voulez commander un exemplaire vous pouvez également m'adresser un
PM
ici...